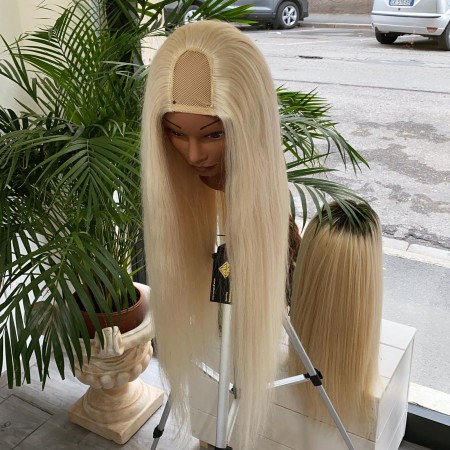 U Wig is a wig with a cap with a "U" shape, handcrafted to order for every customer need, available in any length, hair type, color and quantity.
The peculiarity of this product will be that the front will make your hair come out, while the back will be totally covered by the u wig.

!! Ask for information for longer lengths. !!
Available in lengths:
45-50cm / 18-20inches-pulgadas
55-60 cm / 22-24 inches-pulgadas
65-70 cm / 26-28 inches-pulgadas
75-80 cm / 30-32 inches-pulgadas
THEY ARE ALL HANDCRAFTED WORKS THAT WE PACK SPECIFICALLY FOR THE CUSTOMER, THEREFORE ONCE THEY HAVE BEEN MADE IT WILL NOT BE POSSIBLE TO MAKE RETURNS.
For more information call the number:
+39 0552052212
+39 3318785070
+39 3917609097
+39 3929358692
+39 3926430043